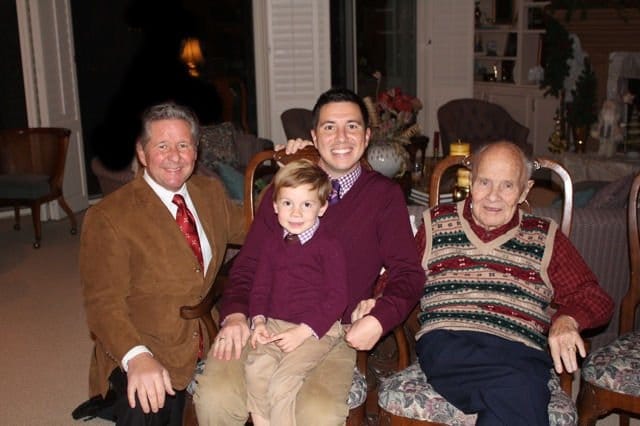 In September of 1969, former owner and founder, Wally Lowenfield, purchased El Paso Auto Center and began his career with the Ford Motor Company as an auto retailer. Wally's aspiration was not only to offer a full-service automotive dealership, but also to exceed a customer's expectations for service. Our Dealership has built a reputation on providing courteous, honest service. Our customers appreciate the way we do business, and we know you will too. Take a moment to read the info below and find out what makes us an exceptional place to buy or service your automobile.

Wally's career as a pioneer in auto retailing instilled a sense of obligation and dedication in his son, Clay Lowenfield, for the El Paso community. Together, they have guided loyal employees and encouraged a home-like atmosphere for customers by incorporating the belief that "Mi Casa Es Su Casa." Clay is the current owner and maintains his father's vision by building relationships with customers that ensures satisfaction for as long as the customer owns their car.

Casa's General Sales Manager Justin Lowenfield shares the same vision that has made Casa an icon in the El Paso community, which is to exceed a customer's expectations for service. Clay has encouraged him by being both father and mentor. Justin's commitment to this successful legacy is his driving force. Photo shows four generations of the Lowenfield family Wally, Justin, Clay and Luke.

For the last 13 years, Casa Ford Lincoln has been the recipient of the prestigious President's Award. In the automotive industry, this award is given to dealerships that uphold principles that emphasize customer satisfaction and service. This award reflects the Lowenfield's pledge to pursue the ideals of honesty, integrity, trust, and professionalism. Casa Ford Lincoln looks forward to welcoming you into our home and meeting your automotive needs.

Mission Statement:
Redefining the Car Business with Humility, Integrity, Respect, and Strong Moral Values- The Casa Way